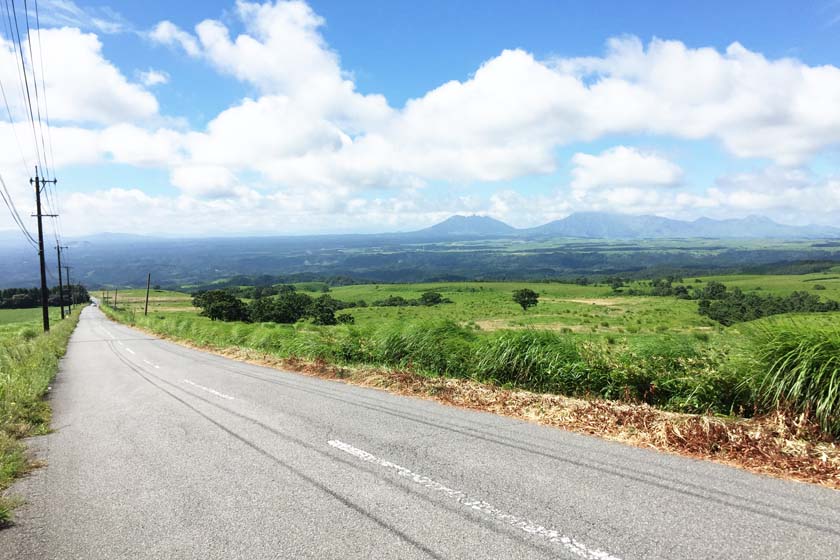 Providing Peace of Mind to Wheelchair Users During Travel
Trip Insight Corp.'s dream is to make Japan accessible to anyone who visits; ensure ease of travel; and provide enjoyable memories and experiences. The same is true for people with disabilities who have mobility difficulties. We would be very happy if everyone, regardless of disability, could enjoy their trip to Japan.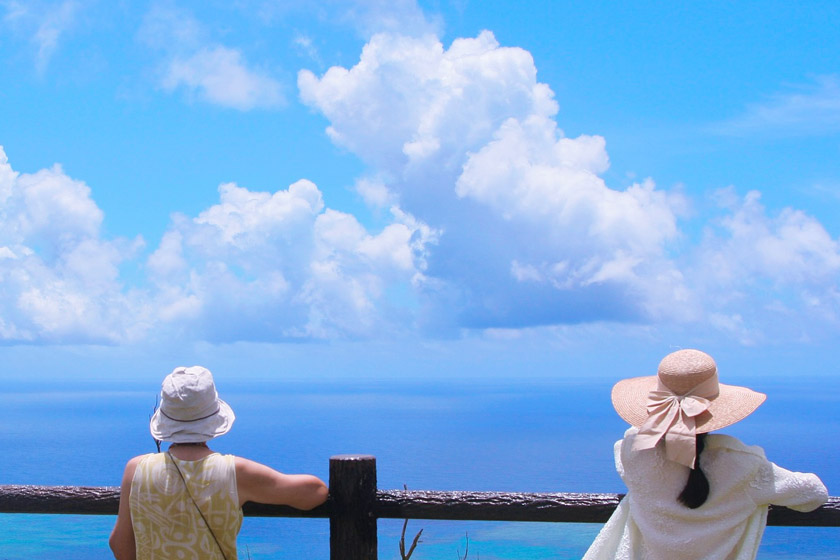 How Trip Insight Corp. Can Help
Trip Insight Corp. will assist those who need a wheelchair while traveling or anyone with a disability, as well as their companions, families, and groups, to ensure travel with peace of mind. For individuals who are concerned about wheelchair accessibility while traveling in Japan, we can provide as much support as possible to help you achieve your objectives for the places you want to go, things you want to see, and experiences you would like to have.
We will create and prepare a custom tour according to your needs and circumstances. We will plan and select routes, itineraries, and destinations; book hotels and transportation; and create a barrier-free itinerary. If necessary, we can make arrangements for guides, reservations for sightseeing facilities and experiences, and provide inclusive support for your trip to Japan.
We will create a custom tour, tailored specifically for you. We will do our best to create a plan that will be to your satisfaction. Trip Insight Corp. will help you realize the trip to Japan that you had almost given up on.
If you are interested in Accessible Travel, or have any questions or requests, please feel free to contact us using the inquiry form below. Please note that it may take some time to finalize the details of your tour after you have submitted your needs and circumstances; for example, in the event we are unable to secure accommodations or transportation due to congestion. Therefore, please contact us at least five months prior to your desired tour date.

Barrier-free Access in Japan
Getting On and Off of Trains
Assistance is often needed when riding the train or subway. When getting on and off a train car from a station platform, you can use a portable ramp provided by the station staff; please ask the station staff in advance at the ticket office. You can also ask the station staff for assistance when transferring within the station, or when there is a slope on the premises. There is no charge for either the ramp or assistance. For Shinkansen (bullet trains) and limited express trains, there are only a limited number of wheelchair-accessible locations in the carriage, and advance reservations are required.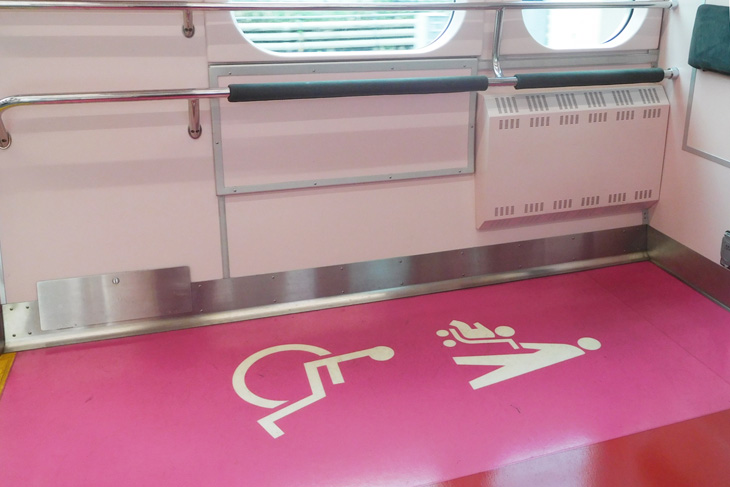 Route Buses and Express Buses
Recently, many low-floor buses have been introduced in Japan, especially in urban areas, but there are some buses in operation that are not equipped with low floors. However, unlike Western countries, the ramps are not automatic. The bus driver manually sets the ramp, and helps the wheelchair user get on and off the bus.
In the case of express buses, a driver or attendant will stow the wheelchair in the trunk compartment and guide the passenger to their seat. Depending on the vehicle type, the passenger may have to climb up steps and require assistance. If it is difficult for the driver to get in and out of the vehicle alone, other passengers may be asked to help. Electric wheelchairs may not be allowed because they cannot be stored in the trunk compartment due to the vehicle's structure.
Unfortunately, there are very few buses with automatic lifts on both local and express buses, and presently, their use is limited.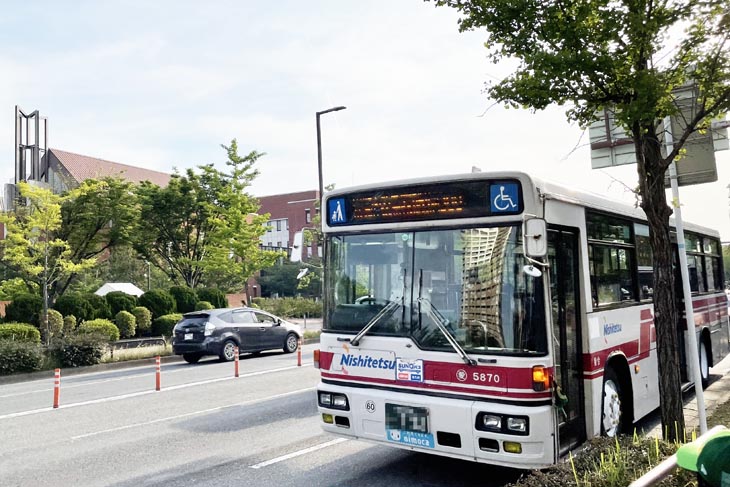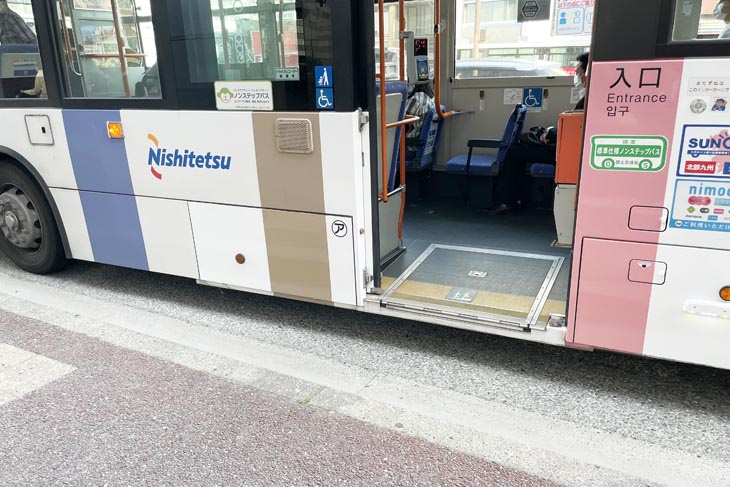 Taxi
In a regular taxi, passengers will get out of their wheelchair and sit in the seat. The wheelchair is stored in the rear trunk. If the wheelchair is not foldable and cannot be stored in the trunk, the trunk will be left open, and may get wet in the rain. Van-type taxis that can be ridden with a wheelchair are available from a limited number of taxi companies, so advance reservations are required.
Foldable Wheelchair
In Japan, many things are made smaller than in Western countries. Taxis are also small in size and the rear trunks are narrow, so large wheelchairs may not fit. If you are planning to travel around Japan by public transportation, a folding wheelchair is a convenient option.
Hotels and Inns
Please be aware that some accommodations are not barrier-free. In addition, the rooms of Japanese hotels are smaller than those in Western countries, so it may be difficult to move around in a wheelchair. Choose an accommodation facility that is barrier-free. Also, if there is a universal room that can be used by wheelchair, it will be more convenient to use the toilet and bathroom.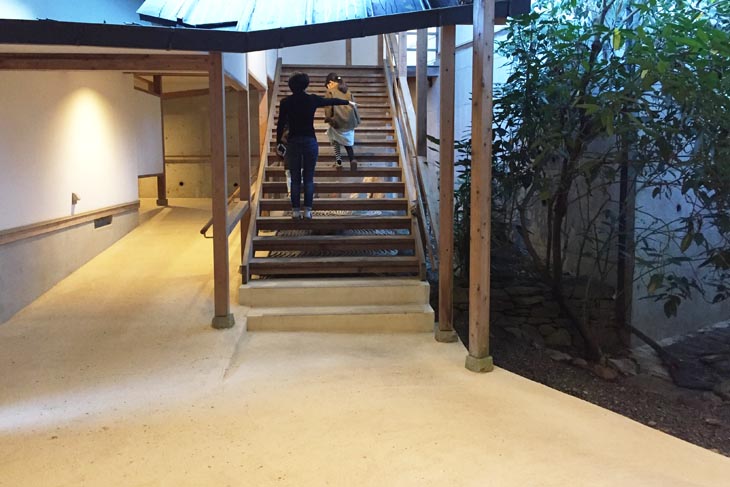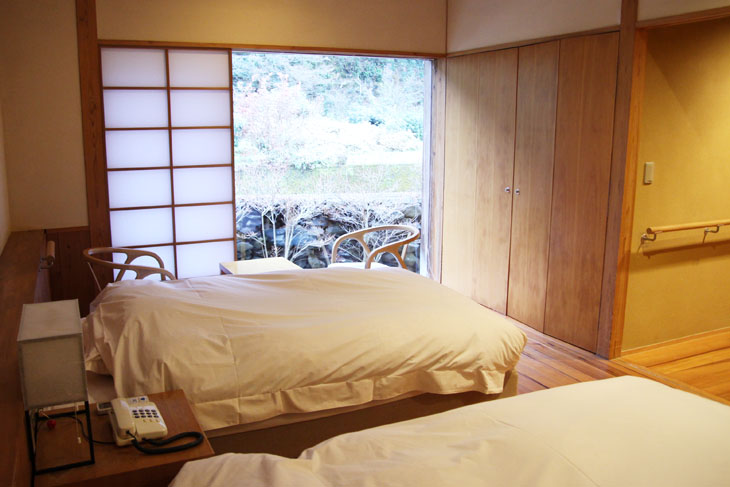 Restaurants
Many restaurants, such as those privately operated in local towns, are difficult to access with a wheelchair due to their generally small size. If you contact them in advance, they may be able to accommodate you. Larger restaurants, chain restaurants, and hotel restaurants are often relatively accessible.
Barrier-Free Restrooms
Barrier-free toilets (multi-purpose/multi-functional toilets) are available in public restrooms, train stations, public facilities, tourist facilities, and commercial facilities. Barrier-free toilets have handrails and are large enough for wheelchair users to utilize. They also have ostomate-compatible facilities, diaper changing seats, etc. These toilets are designed for people with special needs, such as the physically disabled, wheelchair users, pregnant women, infants, and the elderly.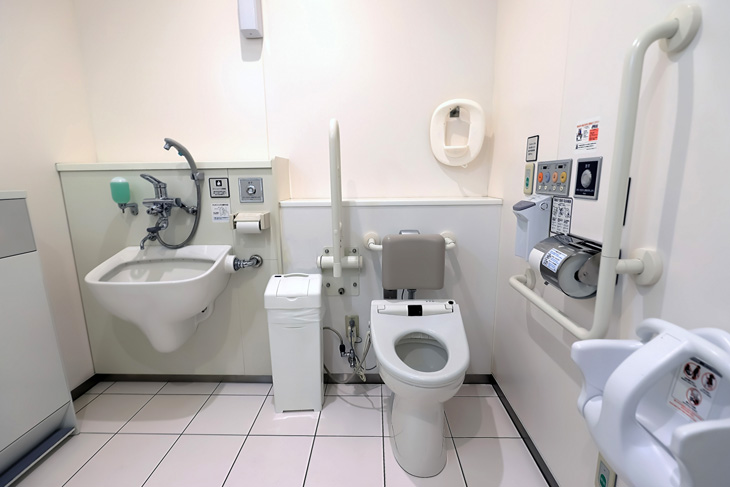 Shrines and Temples
Famous shrines and temples that attract many tourists are equipped with barrier-free facilities. However, there are some temples and shrines that do not attract many tourists or are located in rural areas or regions. They are not barrier-free and are difficult to enter with a wheelchair.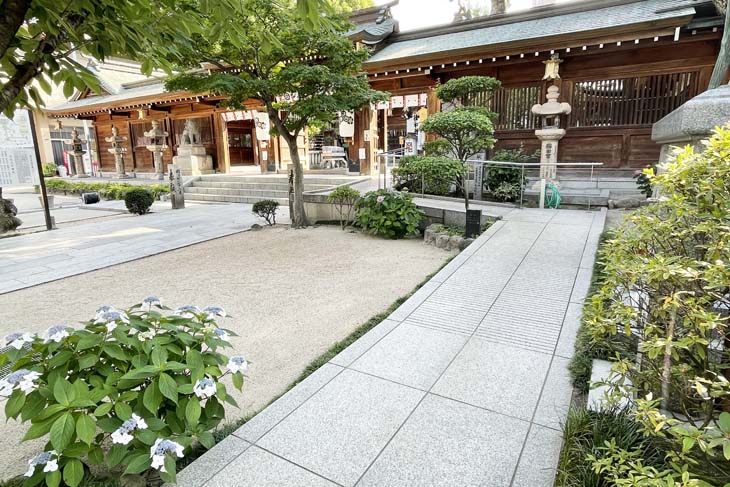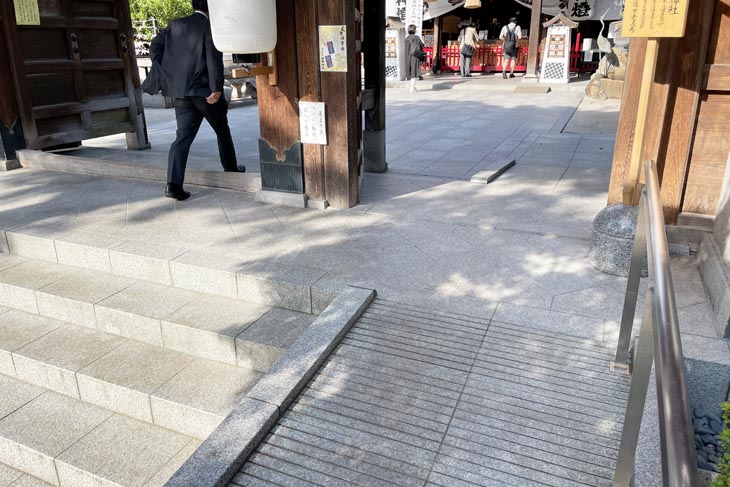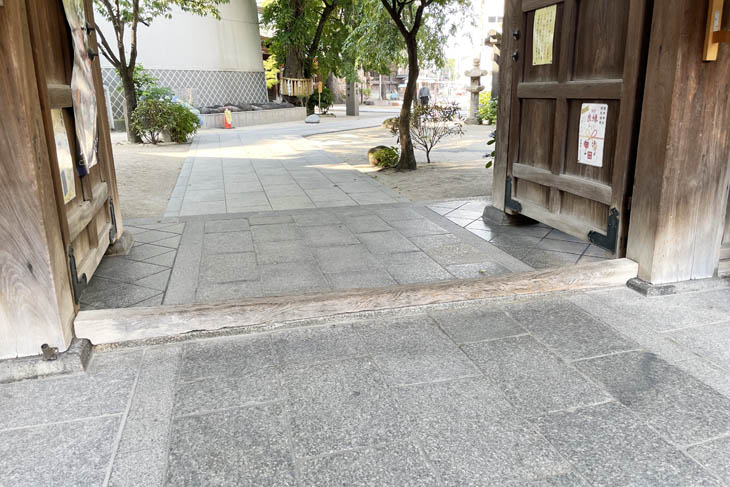 Braille Blocks
In Japan, Braille blocks are provided as a guide for the visually impaired. These blocks have protrusions on the surface for the visually impaired to recognize with the soles of their feet and senses, and are colored yellow for those with low vision. They are installed on sidewalks, crosswalks, train stations, public restrooms, and public buildings. There are two types: a linear type with parallel protruding lines to indicate the direction of movement, and a dotted type with protruding points to alert and warn.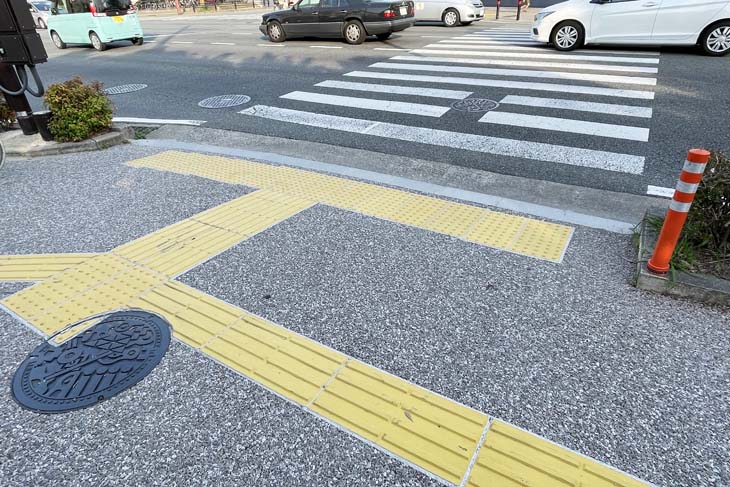 Urban areas in major cities in Japan such as Tokyo, Osaka, and Hiroshima, as well as places where there are many tourists, tend to be relatively easy to navigate with a wheelchair because of their barrier-free design and sidewalks. Traveling in Japan with a wheelchair can be safe and enjoyable by preparing and planning in advance.