President Profile
Name: Makoto Tanaka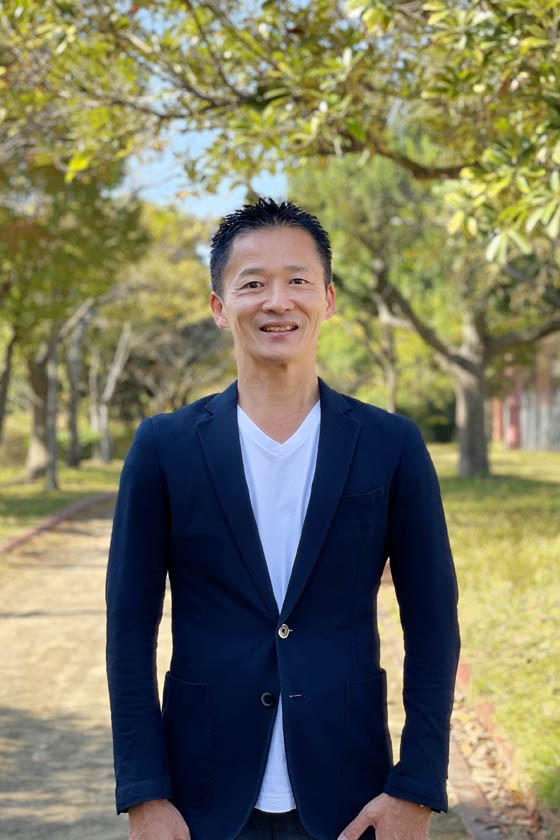 1967
1986
Graduated from Kamigo high school (Currently known as Yokohama Sakae high school).
1992-1993
Eurasia transcontinental travel from Japan to Netherlands (Land route).
1993
Graduated from Kyushu University (Fukuoka).
1993-2005
Japan Energy Corporation (Currently knowns as JXTG Nippon Oil & Energy Corporation).
2007-2008
Round-the-world trip (Asia, Europe, South, Central and North America) >> Flickr Photo
2008
Founded SOZOX. Started a tourism business and a web design and operation.
2013
Established Trip Insight Corp.. Registered the Travel Agency.
2014
Lecture at the Town Planning Forum by The Nishinippon Shimbun Co., Ltd. and Hakata ward office.
2015
Cooperated on Fukuoka Show of Indonesia Theater En-Juku as an executive committee member.
2017
Lecture at Asakura Green Tourism Council.
2017–2019
Appointed as an advisor of ACROS Fukuoka.
2017
Registered National Government Licensed Guide Interpreter (English).
2018
Appointed as an advisor of the inbound business of Nishijin shopping street.
Appointed as an advisor of the traditional crafts business by Fukuoka prefecture.
Current Member and Position
Fukuoka Future Tourism Conference Officer.
Hakata Traditional Craft And Design Museum Planning Committee.
Hakata International Craft Association.
Hawks Tojin-dori Avenue Council Officer.
Hakata Mirai Planning Conference.
Fukuoka Incubate OB Group Officer.
Nonprofit Corporation Kyushu Regional Exchange Promotion Council Director.
The beautiful sea, nature has always fascinated me
I have often gone traveling, surfing, fishing and cycling since I was young. I was so fascinated by beautiful sea and nature that I have enjoyed surfing from Aomori in the north to Chichijima Island (the Ogasawara Islands) and Tokunoshima Island (Amami Islands) in the south in Japan, Bali Island, California and others.
In an oil company I joined, I was in charge of sales and marketing of petroleum products to various industries such as electric power, steel, chemicals and transportation, as well as importing and selling coal.
Although I was having fulfilling days with my coworkers, I resigned from the company because many things happened at once and I wanted to start my own business.
Set off on my dream trip around the world
After leaving the company, I went on a round-the-world trip for a year which was my cherished dream. In the course of my trip, I had various experienced and many people helped me out. And I became interested in various countries and the cultures and at the same time, I was made to realize once again how wonderful the countries I visited and Japan are.
In some countries, I took local tours and experience programs. On the tours, I was able to visit places that I could not go by myself and had special experiences which broadened my understanding of the countries and the cultures.
An Incredible Experience, Stargazing Tour in Chile
For example, I attended a stargazing tour in the Atacama Desert in Chile. The sky was completely filled with stars and lots of shooting star glittered in the night sky. It took my breath away! Under the shining stars, I enjoy observing galaxies and star clusters with local guides who are gentle, kind and love space and an astronomical observation. It was my unforgettable experience.
Travel has the power to make people happy
My lifestyle and outlook on life changed by the world tour. It was the turning point for me. I realized travel has a force for good and came to want to work in a job related to traveling.
Offer unforgettable tours for travelers
After returned to Japan in 2008, I founded SOZOX and started my own tourism and web business. This is because we want to provide an unforgettable and comfortable tour with insight into the regions from various points of view to contribute to growing as a person. We started Fukuoka Bike Tour and Fukuoka Walks with local guides.
In 2013, we incorporated, renamed Trip Insight Corp. and registered the Travel Agency and started custom private tours, study tours, etc. In the future we would like to provide our service to not only travelers to Japan but also travelers around the world and I will keep traveling around.
My hobbies and favorite things: Travel (more than 50 countries and region), sea (I love islands.), photography, cycling, fishing, art, architecture, history, coffee, cooking, etc.