Fukagawa Seiji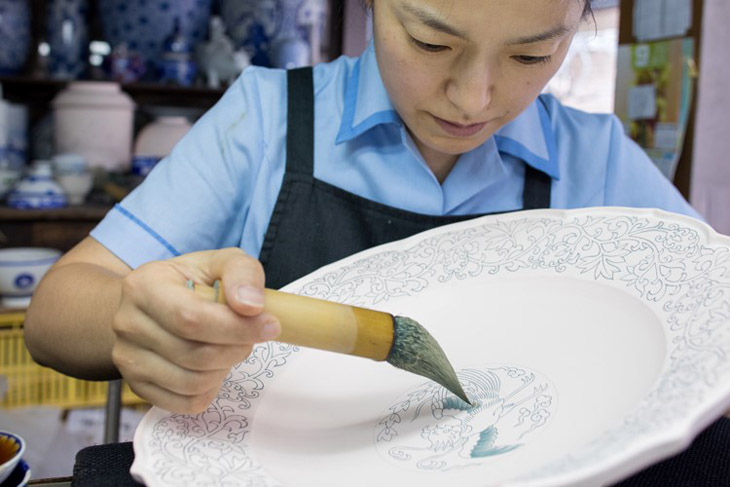 Arita Ware is the oldest porcelain in Japan and it began to be very popular for European aristocracy in the mid 17th century. Fukagawa Seiji is a purveyor to Japanese Imperial Household Agency. You will be surprised to see its high quality.
Aizome Kasuri Kobo (Kurume Kasuri)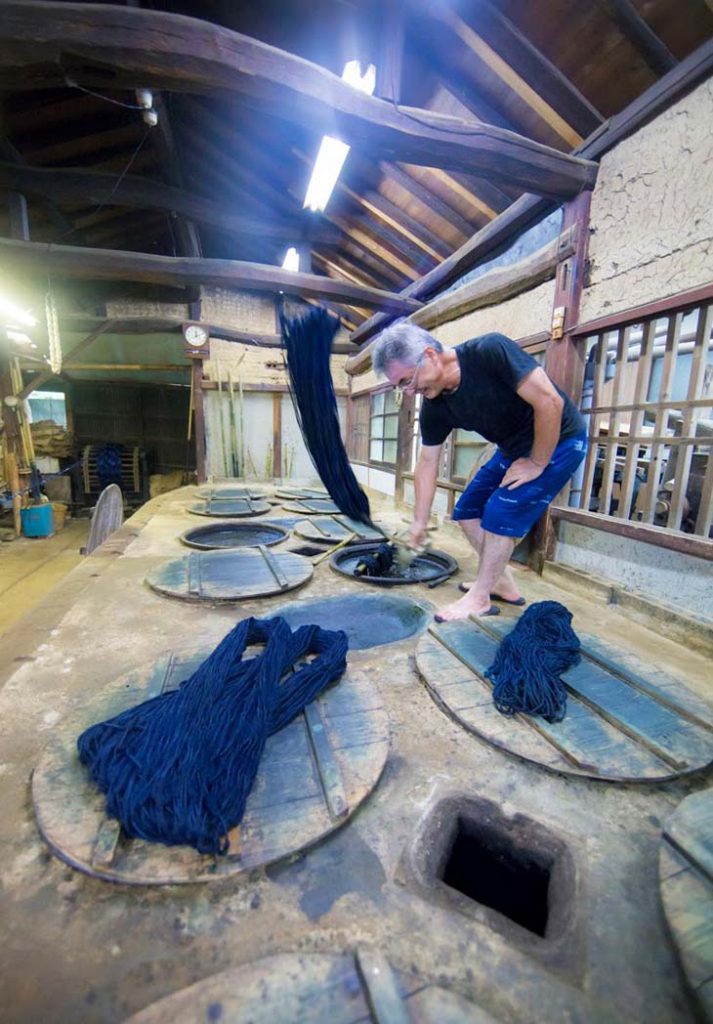 Cotton cloth called Kurume Kasuri has a history of 200 years. A girl, Inoue Den born in Kurume in 1788 invested the cloth. It was designated as National Important Intangible Cultural Asset in 1967. This Aizome Kobo is a workshop where manufactures and sells Kurume cloth with indigo dye hands. Mr. Ken Yamamura of the 4th generation is challenging a new design while keeping the tradition of the cloth.
Yabeya Konomi-honke (Yame Green Tea)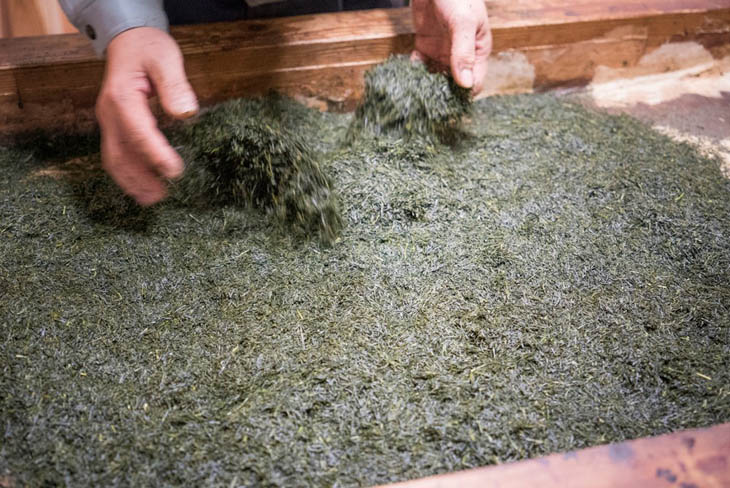 Yabe Konomi-honke is a tea specialty wholesale store established in the 18th century. Hisakichi of the 9th generation was a parent named the tea cultivated in the surroundings "Yame tea". The tea is excellent for fragrance, rich flavor and umami, by a unique method.
Shobunsu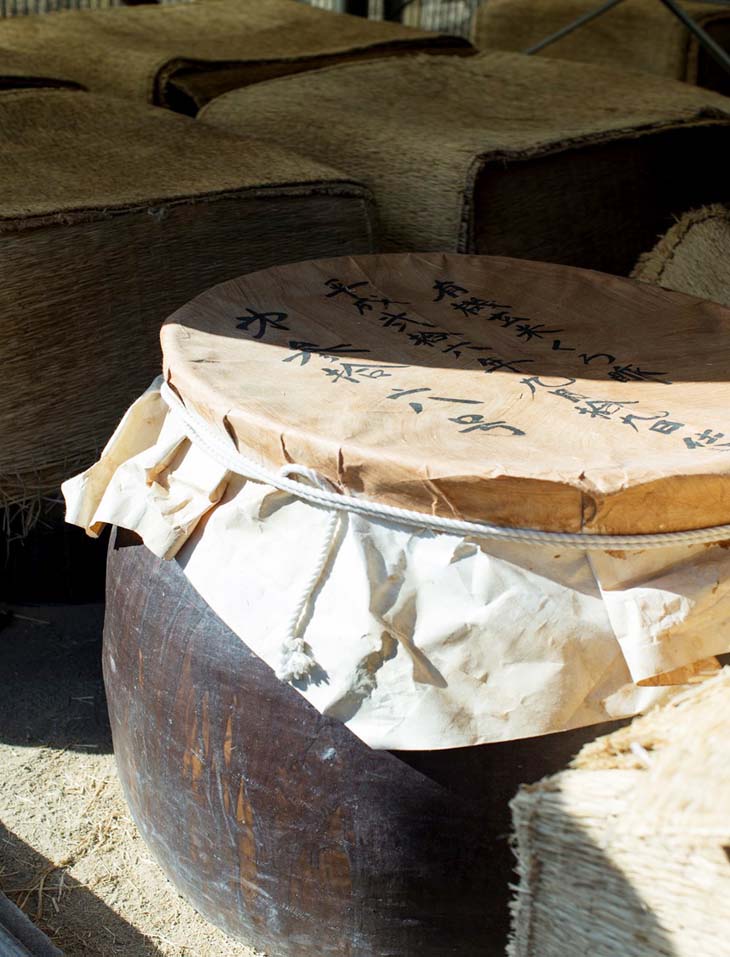 Shobunsu brews vinegar such as pure rice vinegar and brewed vinegar all year around the year. Its production method takes time to ferment and aging. This method has not changed for 300 years. Shobunsu never think that they can build a lot in a hurry.
Onta Ware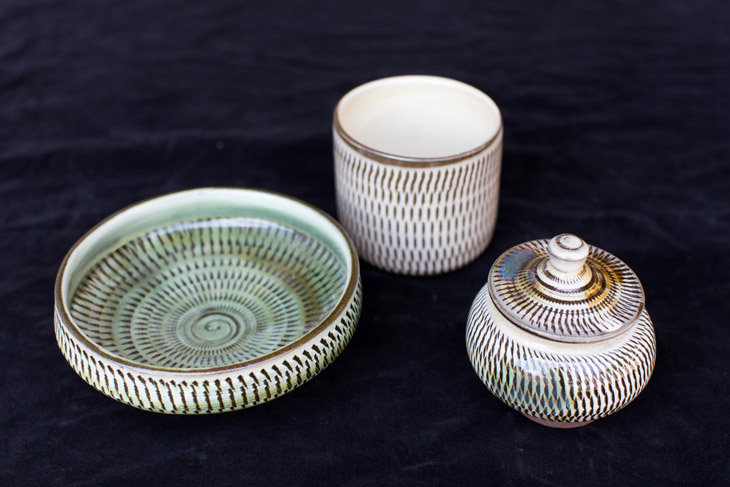 There are ten kilns of Onta Ware. It is only the 4th surname of Yanase, Kuroki, Sakamoto and Kobukuro (Kuroki).
The pottery is made up of family members and the custom of one son to pass the kiln is still continuing. Traditional techniques "Kanna" and "Hakeme" will make the food more delicious.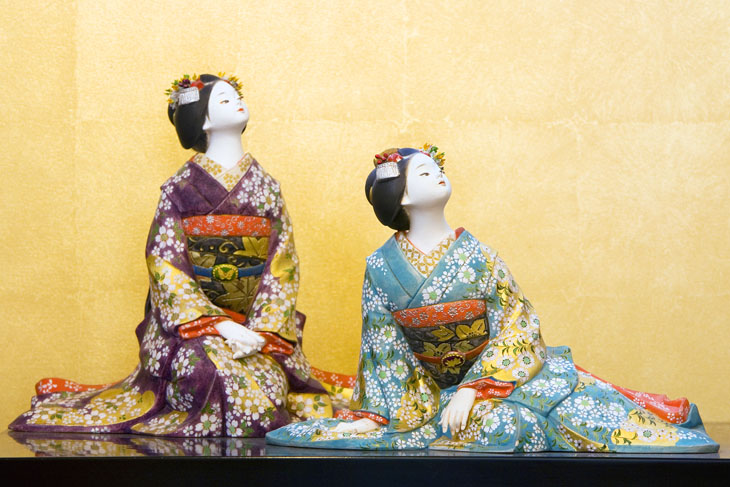 Hakata is an old city in Fukuoka, Japan, which played an important role as a trading area with the continent. The history of Hakata dolls is ancient, dating back to 1600. It is said that there was a custom of admiring unglazed dolls in Hakata.
The characteristics of Hakata dolls are the variety of expressions, the sense of movement, and the delicate and rich colors.
Hakata dolls are one of Japan's representative traditional crafts. It is a traditional craft designated by Japan's Minister of Economy, Trade and Industry, and the technique of making Hakata dolls has been designated as an intangible cultural asset by Fukuoka Prefecture. The dolls are sold not only in Japan but also overseas. They are appreciated as ornaments, gifts, good luck charms, and souvenirs.